---
Sikinos' Beaches
A beautiful coast right in the heart of Sikinos.
The largest beach of Sikinos is located next to the port of Alopronia at the east coast. It is a large, sandy beach with shallow waters and natural shade by trees. Slightly organized with umbrellas, Alopronia, apart from being quite easily accssible, it offers various facilities and places of interest nearby, like cafeterias, taverns and rooms to let.
The popular coast of Sikinos.
Agios Georgios beach is located on the northeastern part of the island and it is the most popular beach on the island of Sikinos. It is a large coast, both sandy and pebbled with beautiful blue waters and trees for natural shade. There is also a tavern close by. Agios Georgios is one of Sikinos beaches that is accessible by road making it even more popular.
Dialiskari Beach


Type: Sandy
Location: Sikinos, Dialiskari

A tranquil small coast near the port.
Dialiskari beach is placed on the eastern coast of Sikinos, between Alopronoia and Agios Georgios and can be easily accessed by a small path from the port of the island. There is also the option to take a small ferry. Dialiskari is a tranquil sandy beach with crystal clear blue waters, natural shade and a few umbrellas offering relaxing moments by the sea.
Santorineika Beaches


Type: Pebble beach
Location: Sikinos, Santorineika
Wildly beautiful secluded coves.
These are two small pebbled beaches with marvellous blue waters, naturally formed inside two carved rocky bays placed next to each other. They are located on the southern part of Sikinos, secluded and accessed by boat or through a path if you don't mind walking a long distance. santorineika are ideal for people who like adventure and diversified landscapes as they are not the conventional coasts but they are not suggested for families with young children due to the rocky coast and seabed.
Agios Panteleimonas Beach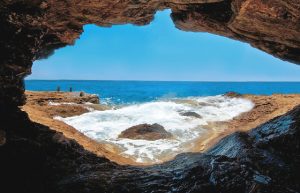 Type: Sandy beach
Location: Sikinos, Agios Panteleimonas

Walk or cruise?
Agios Panteleimonas is a small secluded sandy beach on the south eastern coast of the island suitable for those who seek seclusion. The beach can be accessed by boat but there is also the option to take the path from Alopronoia. A small, calm bay also featuring a small cave for natural shade.
Type: Secluded & tranquil
Location: Sikinos, Maltas
Take the long road.
Maltas is a tranquil and secluded beach with white sand and pebbles and azure waters. It is located on the north eastern part of Sikinos in the homonymous bay and can be reached by boat or through the long path from Kastro settlement. You must be prepared with supplies and umbrellas because it is not organized and there is also no natural shade to be found anywhere in the area.
Recommended Posts
January 25, 2017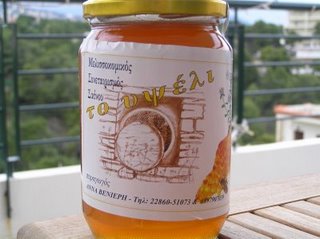 January 25, 2017
January 25, 2017